Description
To satisfy your disc brake desires, we now offer our Jet Plus wheels with disc-specific rims and hubs.  Featuring Sonic front and 545 Disc rear hubs and compatibility with all 9, 10, and 11-speed systems, you can upgrade your bike to the latest wide clincher technology.  Front hubs are convertible between 100mm QR and 12 or 15mm thru axle, while rear hubs can convert between 135mm QR and 142x12mm thru axle (specify axle at the time of order).  Features Shimano Centerlock rotor compatibility.
Available in Jet Plus 4, 6, and 9.
NOTE: Jet Plus Disc Brake rims do not feature a rim-braking surface.  They are only intended to be used in disc brake-specific bikes.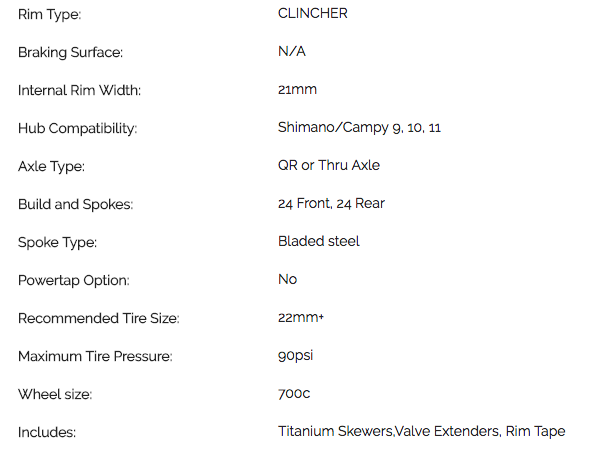 Tech Notes:
For all types of bicycle wheels, a hard strike on the rim is likely to result in rim damage. At the point of impact, an aluminum rim will dent, and a carbon rim may delaminate – both are unsafe conditions that require rim replacement.
We do NOT recommend hanging a bike equipped with Jet wheels from hooks – this can damage the carbon skin and will not be covered under warranty.