Description
The Jet 6 Plus is ideal for almost any style of riding – road race, criterium, triathlon, Gran Fondo, or whatever you can throw at it.  The 60mm deep rim and Stability Control Technology result in stable handling, and a big dose of True Speed.  The Jet 6 Plus can be used as a front/rear matched pair, or in combination with other rims – such as a front Jet 4 or rear Jet 9.
This wheel is available in either a standard build with 18 front spokes and 24 rear spokes, or a Stallion build with 20 front spokes and 28 rear spokes.  The Stallion build is stiffer, and ideal for strong riders or those around 200 lbs and above.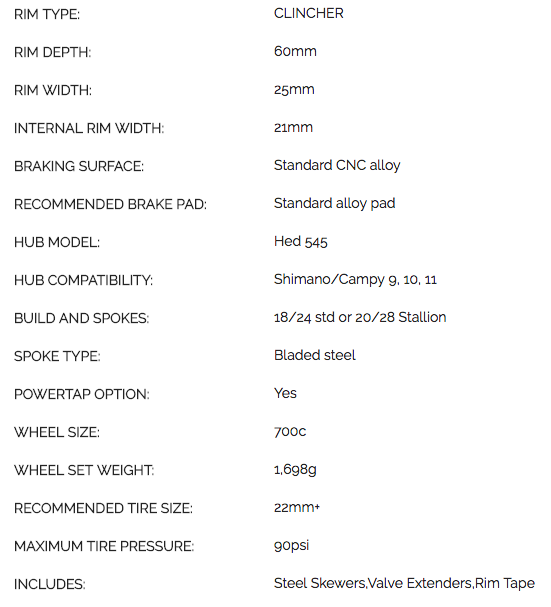 Tech notes:
1. For all types of bicycle wheels, a hard strike on the rim is likely to result in rim damage. At the point of impact, an aluminum rim will dent, and a carbon rim may delaminate – both are unsafe conditions that require rim replacement.
2. We do NOT recommend hanging a bike equipped with Jet wheels from hooks – this can damage the carbon skin and will not be covered under warranty.