Description
The Jet 4 Plus has the shallowest aero section in the Jet line, at 46mm.  That makes it the lightest option, and also the least susceptible to side force caused by wind.  It is ideal when both weight and aerodynamics are at a premium, and as a great front wheel choice for those who prefer less side force.  Chrissie Wellington loves the Jet 4, and rode it to victory at the Ironman® World Championship four times.
This wheel is available in either a standard build with 18 front spokes and 24 rear spokes, or a Stallion build with 20 front spokes and 28 rear spokes.  The Stallion build is stiffer, and ideal for strong riders or those around 200 lbs and above.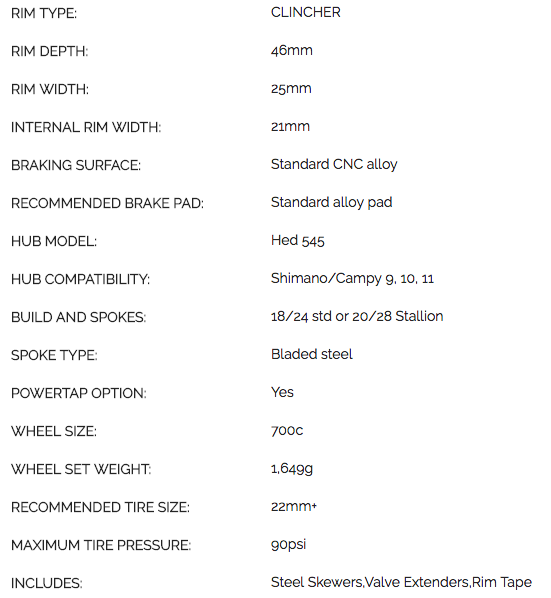 Tech notes:
1. For all types of bicycle wheels, a hard strike on the rim is likely to result in rim damage. At the point of impact, an aluminum rim will dent, and a carbon rim may delaminate – both are unsafe conditions that require rim replacement.
2. We do NOT recommend hanging a bike equipped with Jet wheels from hooks – this can damage the carbon skin and will not be covered under warranty.